NATURAL LIGHT || A TALK WITH PHOTOGRAPHER ETSUKO LEE
I first came across Etsuko's work on Instagram. Her photography had an air of freshness and purity – it was definitely one of a kind. Her minimal aesthetics also reflected her Japanese ethnicity. Focused solely on portraits, the faces she captured were natural and full of life. Eager to learn more about her craft, we sat down one afternoon for a discussion.
PENDULUM: Photography is a field that requires much training and experimentation. How did you get started in it?
ETSUKO: I was given my first compact camera when I went to Australia to study abroad in 2004. I took photos of everything I saw. Simply put, I thought the fact that I can preserve memories with just one click was fun.
PENDULUM: They say that photographing people is the most difficult of all. What made you so interested portraits?
ETSUKO: For a long time I was thinking about what type of photography I should focus on. I am quite calm and quiet. To be frank, I can be awkward at times around people. Hence, I prefer meeting them individually so I can better understand them. I feel happy when I take shots of people and they turn out good. Especially for those who are camera-shy, I want to create a beautiful image and make them forget their shyness. Usually, what we see in the mirror is only one side of our face, but I can see every side – especially the beautiful side. I want to let them to discover this as well.
PENDULUM: There is a certain airy and ethereal quality to your photographs. Why do you choose to use only natural lighting in your work?
ETSUKO: When I first signed up for Instagram, I found many creative fine art portrait photographers. They combine portrait and nature photography together. Their works were captivating and later I came to know that many of them only use natural light for their photo shoots. I thought – why don't I try it myself as well.
PENDULUM: I love how every photographer's perspective is different. What does the world look like when you see it through your lens?
ETSUKO: Since a camera lens has a frame, you can single out what you want to capture in your photos. If you don't like certain things in reality, you can blur them out. If you don't like dark scenery, you can adjust the brightness to please your eyes. I like how it gives me freedom to express my individual point of view.
PENDULUM: Very interesting, and your own point of view is definitely apparent in your work. What differences do you observe between Japanese and North American photography?
ETSUKO: North American photography to me is impactful and free. They are very open-minded to express themselves through art. On the other hand, Japanese photographers have a subtle softness to their works.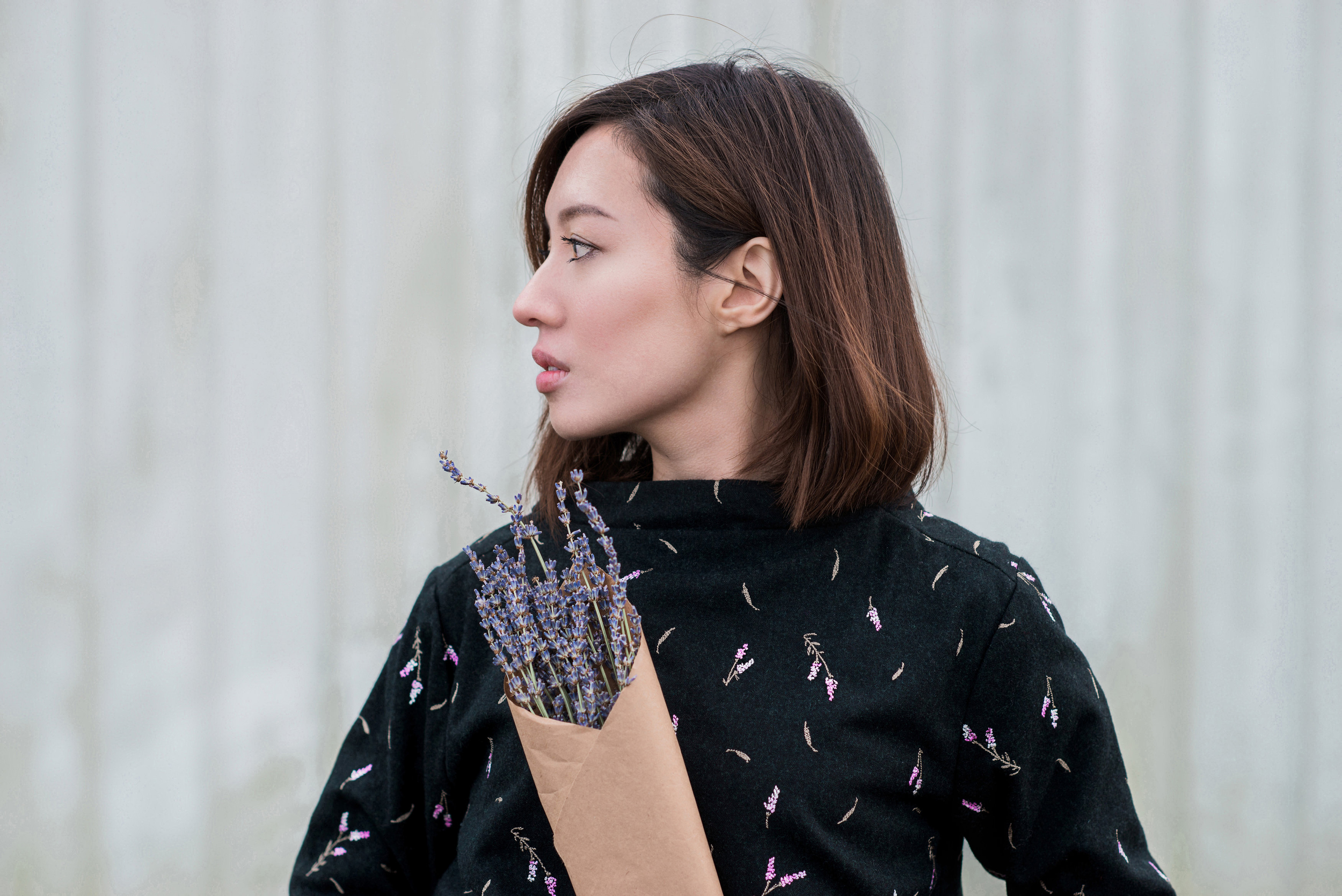 PENDULUM: Please share your favorite project that you have done so far!
ETSUKO: It is the latest photo shoot that I did with a Vancouver-based fashion brand Vestige Story (vestigestory.com) and a local floral designer, Eriko from Celsia Florist (celsiafloral.com). It was my first time working in a team. The experience was fascinating. We got to know each other through Instagram, and everything came together quickly. From the first meeting to the actual photo shoot, it did not take long for us to settle on a theme because we harmonized so well. I learned a lot of things from this project and can't wait for another new photo session together with these girls.
Etsuko of Etsuko Lee Photography. For all inquiries, you can contact her by email at etsukophotography@gmail.com.
Aileen L